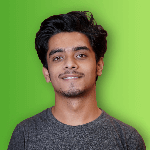 Abhinav Ranjan Jha
Bihar, India
Purchage Calendar 2022
It comes with a high quality wooden base and 13 print pages along with it.
LitWallz App
Try this app, for the Best 4K & HD Wallpapers for your phone.
Try MinimalWallz for Best Minimalistic Walls
Support Us by Shopping Through Amazon
When you purchage anything with our link, we will get some commission from Amazon.
Gears I Use:
Follow on Other Social Platforms:
Another Links: